2019 Dutchess And Dragons CAL/KAL Kit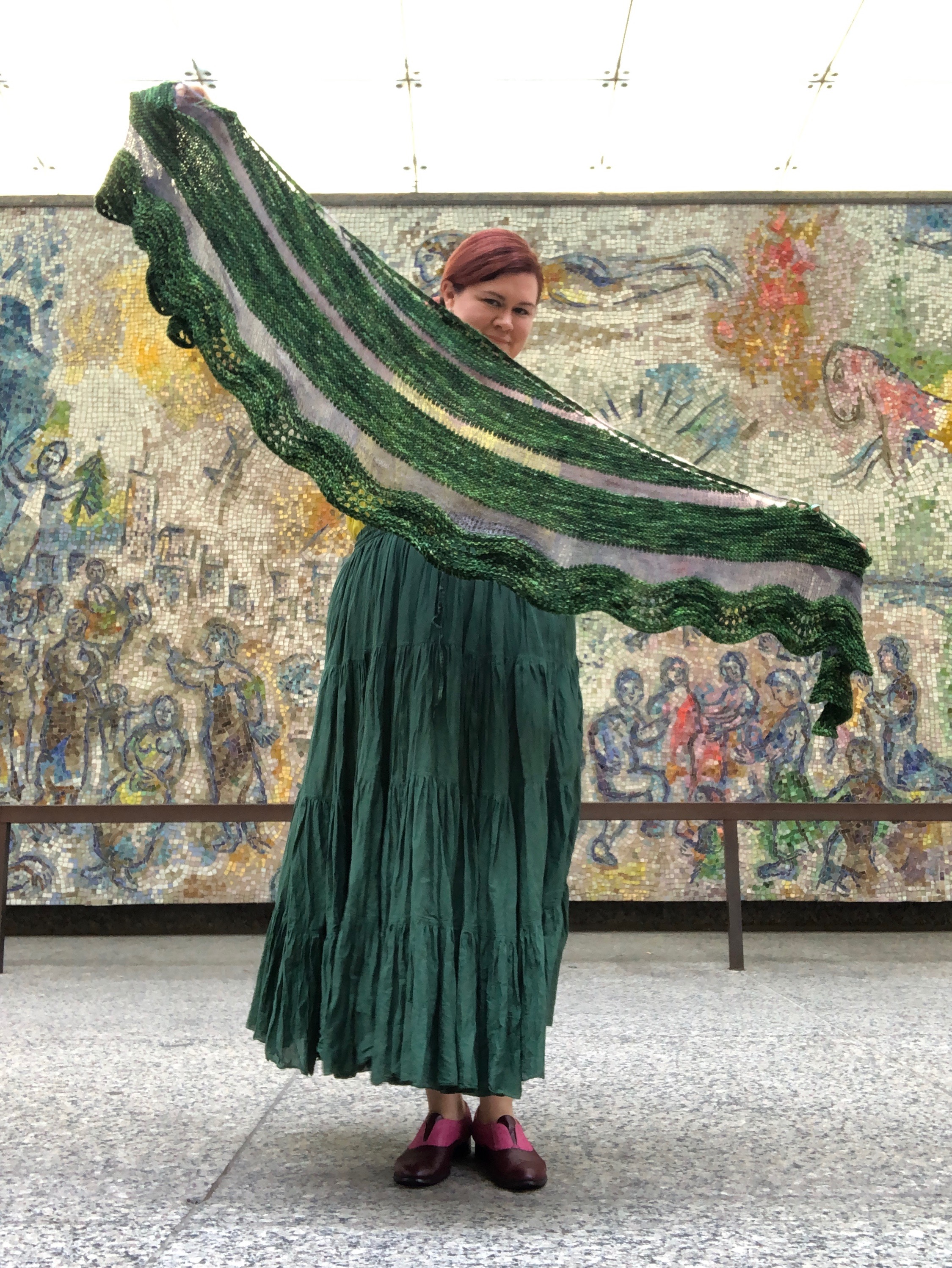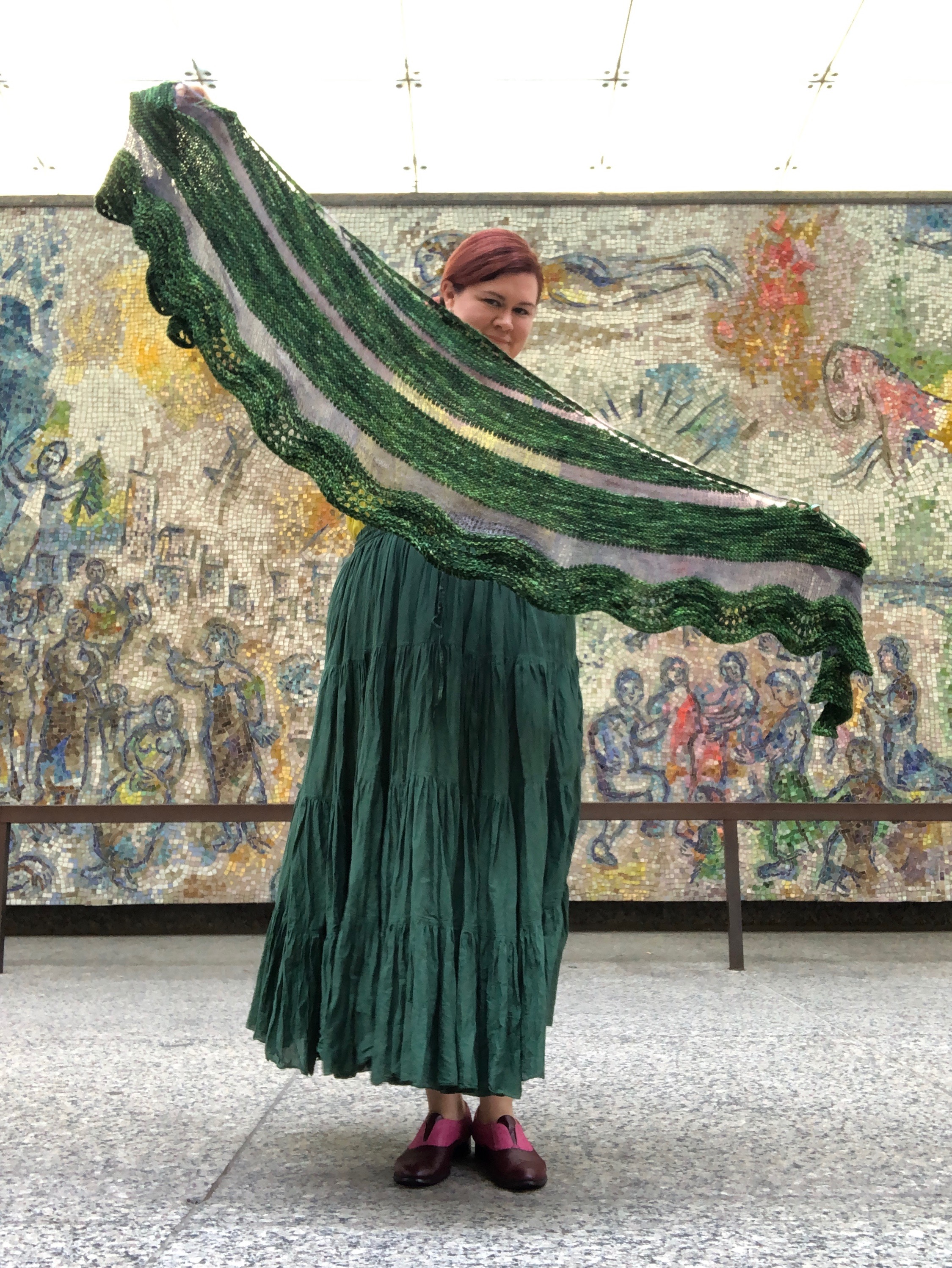 2019 Dutchess And Dragons CAL/KAL Kit
Join us for our annual Road To Rhinebeck Knit / Crochet Along!
NOTE: BECAUSE THESE ARE DYED TO ORDER ALL SALES ARE FINAL
THESE ARE EXCLUSIVE COLORS FOR DUTCHESS & DRAGONS
Skill Level:
Both the Knit & Crochet Patterns are designed to be beginner friendly so crocheters & knitters of EVERY level can join us!!

VISIT THE FAQ PAGE FOR ALL THE DETAILS
Share Your Work With Us:
Join the Ravelry Group here and share your project with us.
Join the Stitch & Hustle New Facebook Group and share your work
Share your work on Social Media with the hashtag #dutchessanddragons
See you at Rhinebeck!
Join Us for a group photo in your Dutchess & Dragons KAL or CAL Shawl. Sign up here for updates on photo date, time & location!
If you can't join us at Rhinebeck that is OK! We will miss you BUT you can send in a photo in your shawl to be included in our Dutchess & Dragons CAL/KAL album!
What's In The Kit:
- Original Pattern by Michele Costa (in knit & crochet)
- 4 Skeins of Hand Dyed Yarn From Asylum Fibers
- Dragon Sticker by artists Brita Lynn
- stitch marker by A Needle Runs Through It
- exclusive limited edition Dutchess & Dragons enamel pin
- limited edition exclusive project bag by della Q

FIBER DETAILS:
Daft DK Base - 100% SW Merino - 219 yards / 200 meters / 100 grams per skein
MoHair - 459 yards / 420 meters / 50 grams

MEET THE TEAM BEHIND THIS KIT:

Fiber Artist and Indie Dyer Stephanie Jones is the mad crazy woman of awesome behind Asylum Fibers. As she says: Embrace Your Crazy. Her love for color combinations and no rules approach to fiber color is what sets her apart from the dye pack.
Knit Yorker Kristy Glass, best known for her Tell me About Your Rhinebeck Sweater YouTube video, has a contagious enthusiasm for all things fiber. Find her at Kristy Glass Knits on YouTube and in The Stitch Dimension on Craftsy, or storming the NYC subway as the Domiknitter !

Michele Costa was born and raised in NYC and has loved all things yarn since she was a child. Despite having a successful career in television production, Michele began to dream of starting her own business designing and creating modern crochet & knitwear. Michele took a leap of faith and has been full steam ahead creating hand crochet & knit creations. In 2016 she launched the blog Stitch & Hustle for the maker community.