Dragon County Crochet Shawl Pattern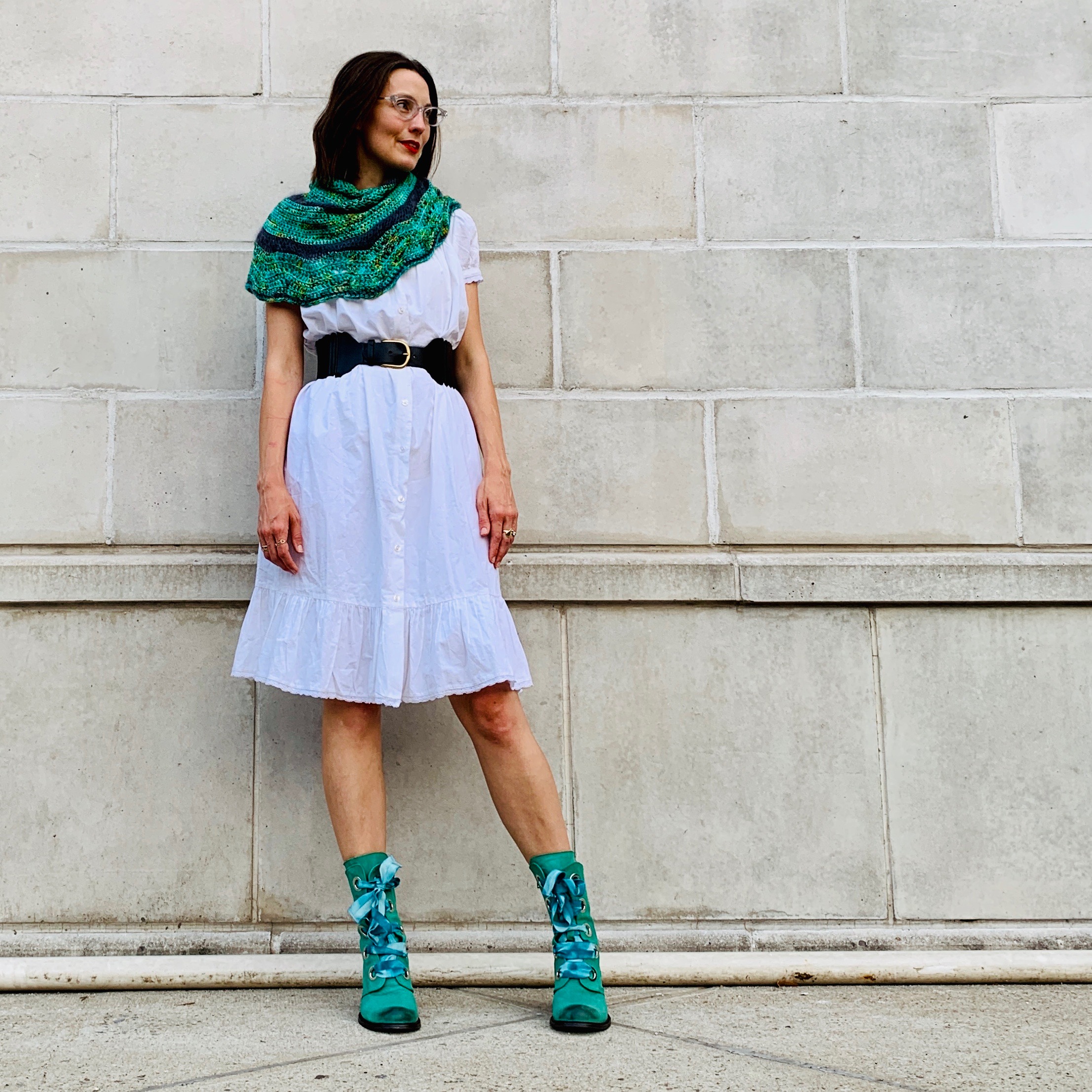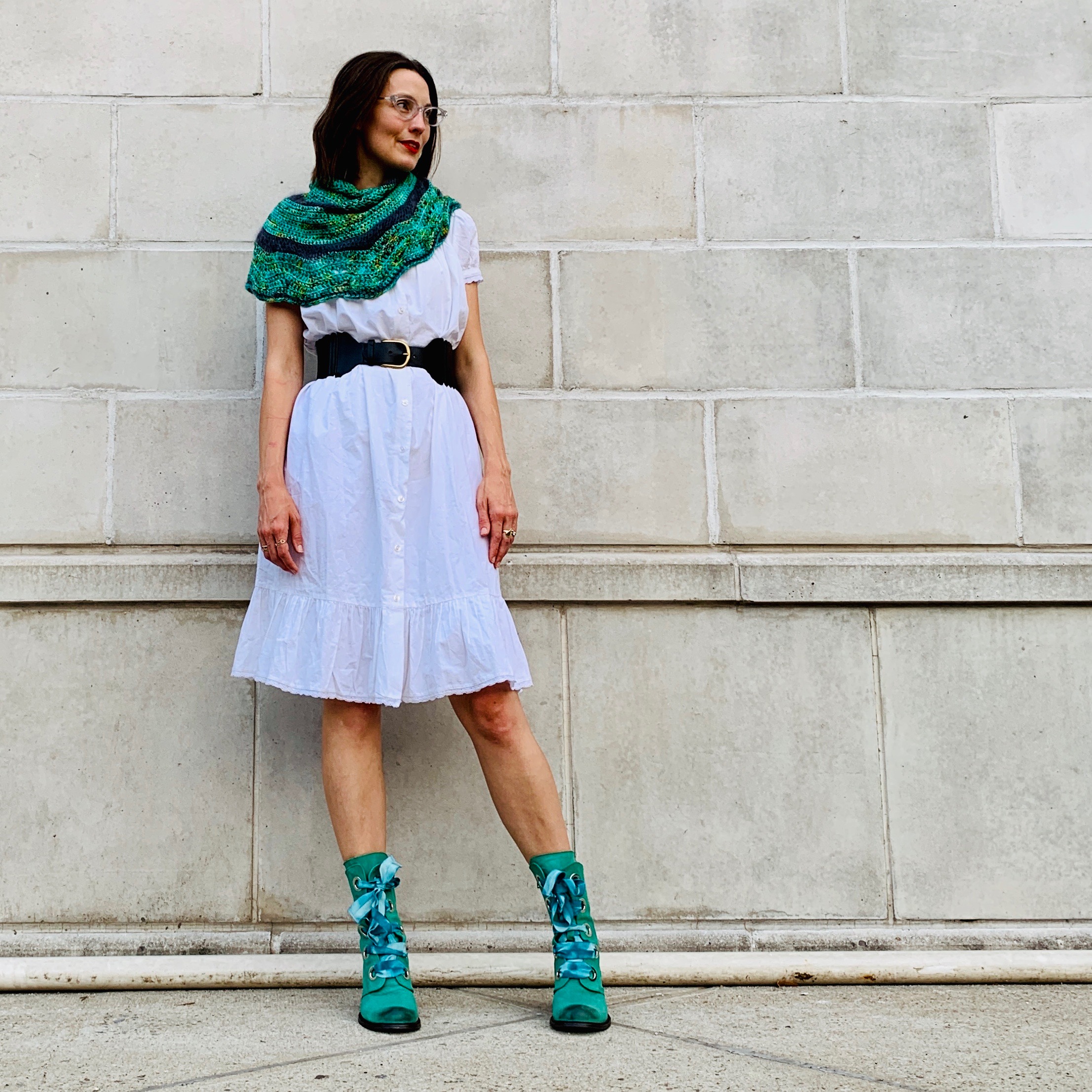 Dragon County Crochet Shawl Pattern
This is the CROCHET Pattern for the Dragon County Shawl.
This shawl is part of the Dutchess & Dragons 2019 CAL/KAL with Stitch & Hustle, Kristy Glass Knits & Asylum Fibers. For the Dragon County Crochet Shawl - I added a few fun features such as an extra turning stitch to start each row to allow for the shape to not "pull in" creating more of a half circle than crescent.
I also wanted gauge not to be a huge element so that people can just enjoy the making and shaping of the shawl. Did you hear me? GAUGE IS NOT A BIG DEAL! STITCH LOOSELY!

On mine, stitched in the color Ferocity, I stitched VERY loosely and you can see that makes it even a bit bigger after blocking. I also snuck in one row of hdc instead of sc for a bit of personal flair after the second Mohair section.
On Kristy's crochet version, made in the color Gumption, she followed the pattern and gauge right up until the final 2 trim rows. She added a row of Mohair at the end before the final trim row - which I love.

Get The KIT Here
Get the Dragon Kounty KNIT Pattern Here
GET ALL THE SHAWL-ALONG CAL/KAL INFO HERE

MEET THE TEAM BEHIND THIS COLLABORATION:

Fiber Artist and Indie Dyer Stephanie Jones is the mad crazy woman of awesome behind Asylum Fibers. As she says: Embrace Your Crazy. Her love for color combinations and no rules approach to fiber color is what sets her apart from the dye pack.
Knit Yorker Kristy Glass, best known for her Tell me About Your Rhinebeck Sweater YouTube video, has a contagious enthusiasm for all things fiber. Find her at Kristy Glass Knits on YouTube and in The Stitch Dimension on Craftsy, or storming the NYC subway as the Domiknitter !

Michele Costa was born and raised in NYC and has loved all things yarn since she was a child. Despite having a successful career in television production, Michele began to dream of starting her own business designing and creating modern crochet & knitwear. Michele took a leap of faith and has been full steam ahead creating hand crochet & knit creations. In 2016 she launched the blog Stitch & Hustle for the maker community.